×
The ELASTO-Q-MAT initiative, embodied by this CRC/TRR 288, has the goal to understand, advance, and exploit new physical phenomena emerging from a particularly strong coupling between a material's elasticity and its electronic quantum phases. To this end, we will study the effects of elastic tuning and elastic response of various types of electronic order in representative classes of quantum materials that share a high sensitivity to intrinsic strain or externally applied stress fields.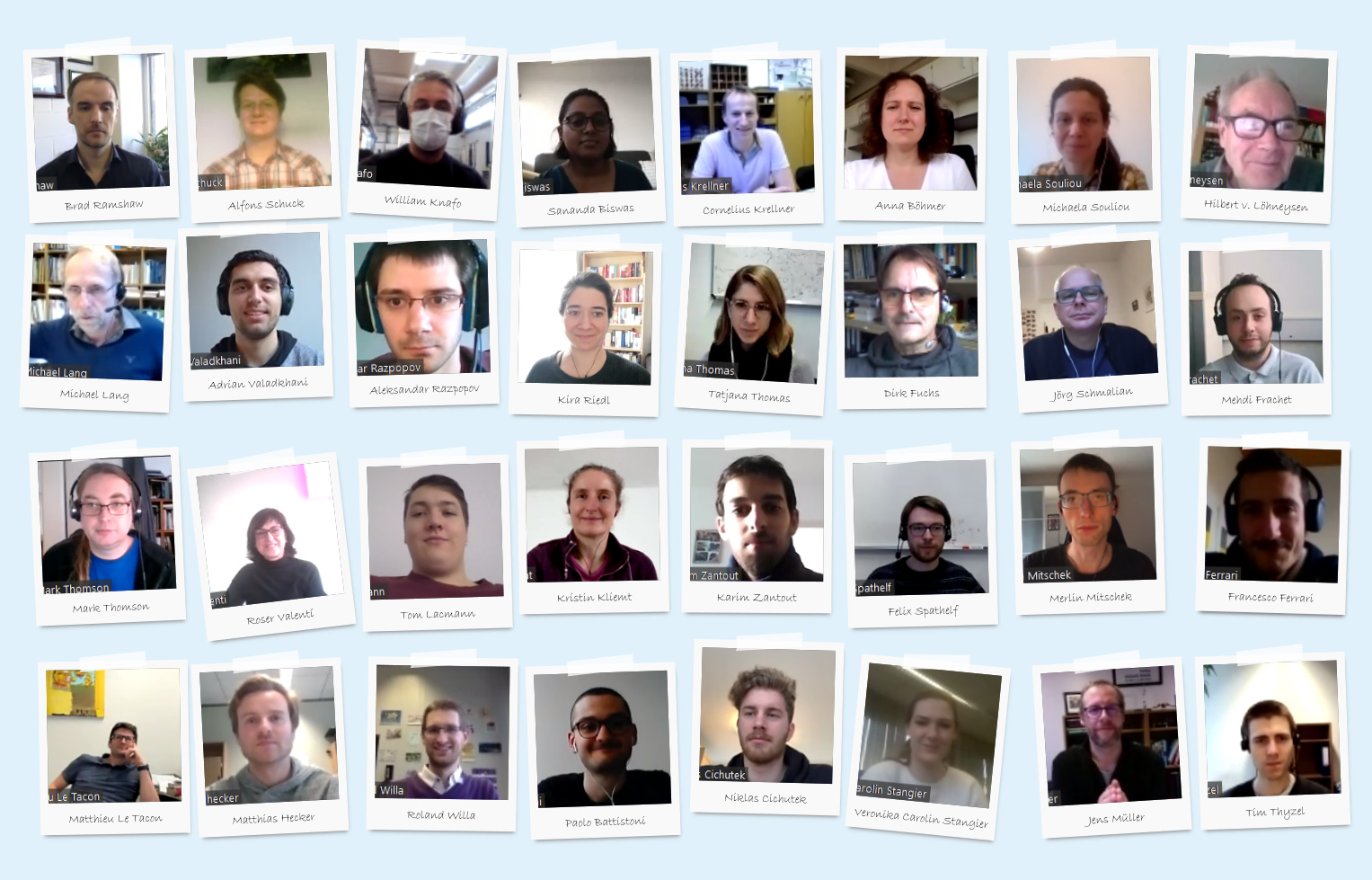 Elasto-Q-Mat colloquium from Feb. 4th on Zoom. Speaker: Brad Ramshaw
News & Announcements
06.05.2021
The next Elasto-Q-Mat colloquium will take place on 20.05., 16:15 via zoom (see Workshops & Events).
Speaker: Matteo Mitrano,
Title: "Probing light-driven superconductors with ultrafast X-ray spectroscopy"
30.03.2021
The General Assembly voted unanimously for Libor Šmejkal to become an Associated PI to projects A09 and B05.
08.12.2020
The new subproject B09 "Dynamics of strongly coupled electron-phonon systems" with principal investigators Jamir Marino and Falko Pientka has been approved for funding by the DFG.
20.11.2020
The TRR 288 student assembly elected the student representatives:
Max Hansen (Frankfurt), Veronica Stangier (Karlsruhe), Amrit Raj Pokharel (Mainz,Dresden)