×
The ELASTO-Q-MAT initiative, embodied by this CRC/TRR 288, has the goal to understand, advance, and exploit new physical phenomena emerging from a particularly strong coupling between a material's elasticity and its electronic quantum phases. To this end, we will study the effects of elastic tuning and elastic response of various types of electronic order in representative classes of quantum materials that share a high sensitivity to intrinsic strain or externally applied stress fields.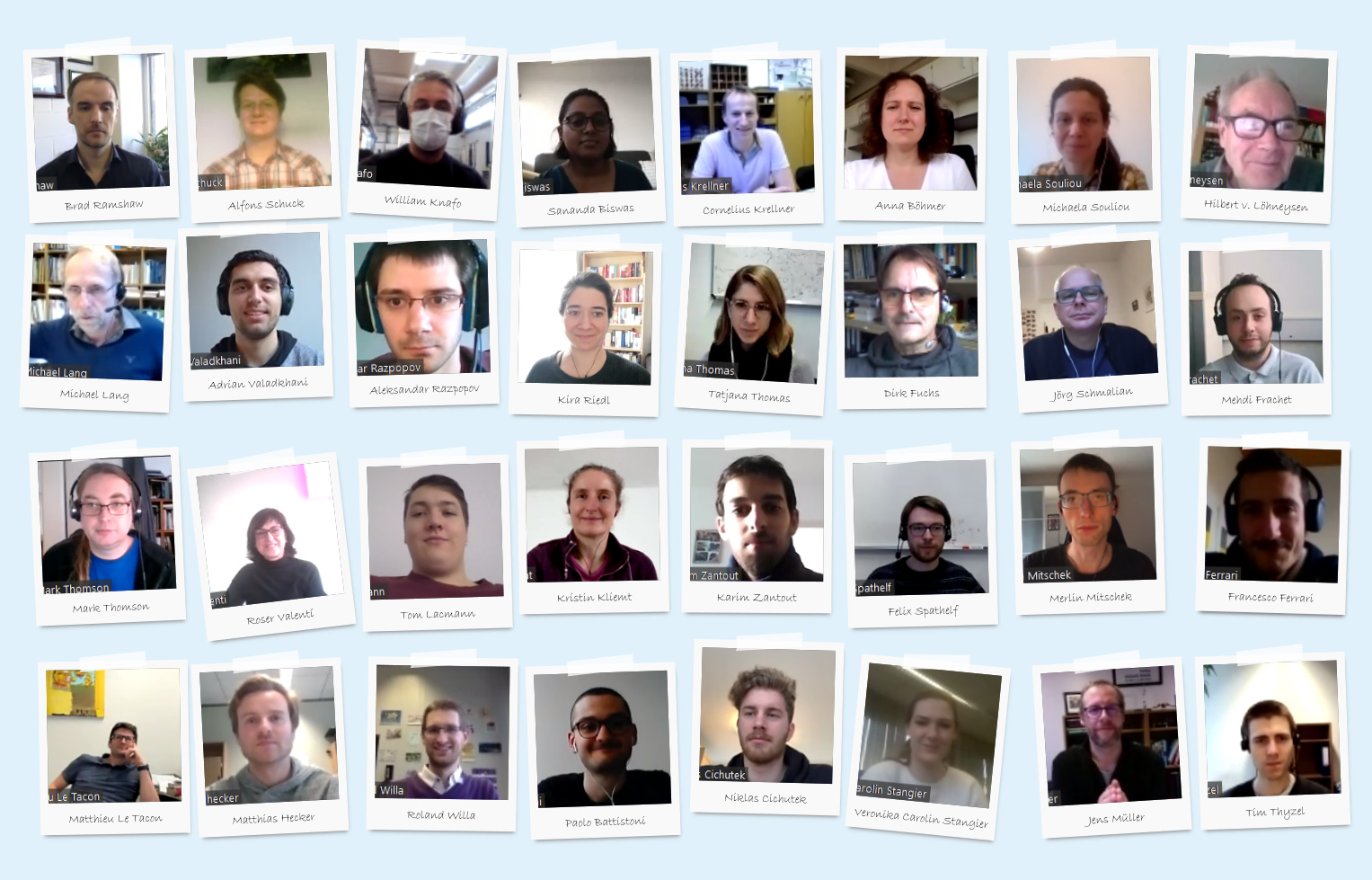 Elasto-Q-Mat colloquium from Feb. 4th on Zoom. Speaker: Brad Ramshaw
News & Announcements
16.05.2022
The next Elasto-Q-Mat colloquium will take place on 19.05., 16:15 as a hybrid event via zoom and at GU Frankfurt (Phys _0.111) (see Workshops & Events).
Speaker: Simon Trebst,
Title: "Quantum Computing al dente"
10.03.2022
The General Assembly voted unanimously for Philip Moll to become an Associated PI to project B03.
10.03.2022
It is our pleasure to announce that our Scientific Advisory Board was joined by: Christian Bernhard, Premi Chandra, Andrey Chubukov, Ian Fisher, Abhay Narayan Pasupathy, Hiroshi Yamamoto.
01.03.2022
Please note the "Reading course science in society" by Marius Peters and Julian Reusch, see Events of interest in the Equality section.